Capturing those lifetime memories
From Big Game, Predators, Fish, Birds, and Custom Habitat. We offer life-size mounts, shoulder mounts, rugs, European or full skull mounts of your trophies.

In house tanning: which leads to faster turnaround, knowing skins did not go anywhere, (shipping), better quality in leather and hair condition than from a commercial tannery.
Shaun was born in Idaho and has been hunting and fishing since a young age with family and friends. He met his wife Kristie, best friend and hunting partner in 1998. Shaun graduated from Caldwell High School in 1999. He then attended the College of Southern Idaho where he got an Associates of Applied Science degree in Cabinet making and woodworking, and a second Technical certificate in Horse Management. In 2002, Shaun received an internship in Kentucky for six months where he worked with thoroughbred race horses in one of Kentucky's finest farms. Lanes End 'Oak Tree". After completion he returned home to Idaho and worked in a cabinet shop for 2 years. Where he built and designed some beautiful cabinets, and furniture. He married his best friend, Kristie, in 2006.
In 2008 Shaun began his apprenticeship to become a Journey Lineman. Along with working on life goals he became a father to his first son Gavin in 2009 and his second son Levi in 2012. Shaun joined the IBEW in 2014 and has traveled to many states including Hawaii, California, Utah, Kansas, and Oregon to name a few, working on various powerline systems. He continues to work locally as a foreman for the local IBEW local 291, while he builds his dream of becoming a full time taxidermist.
A Quality mount begins with proper field care for proper skinning for cape, life-size, and rugs see attachments:

(Elk, deer, moose, antelope, sheep, mountain goats, buffalo, caribou, etc…) Shoulder mounts, life size, rugs, hide tanning, skull or European mounts, with or without habitat

(Bear, wolf, cougar, bobcat, wolverine, lynx, coyote, fox, badger, raccoon, etc…) Rugs, or hide tanning, shoulder mounts, lifesize mounts, with or without habitat.

(All species) One sided or two sided skin mounts, and reproductions with or without habitat.

(Ducks or goose, grouse, hun, chucker, quail, pheasants, swan, cranes, turkey's etc…) Open or closed wing, tom turkey fan with beard on plaque, full strut, flying, special requests considered, with or without habitat.
Ranges per species and size
Prices are subject to change depending on species, style, material costs, habitat requests etc… Please call us for quotes on specific needs.
Skull, European, & horn mounts
Starts at $100.00 + per L.F
Starting at $18 per inch + cost of materials
Check out our wide range of services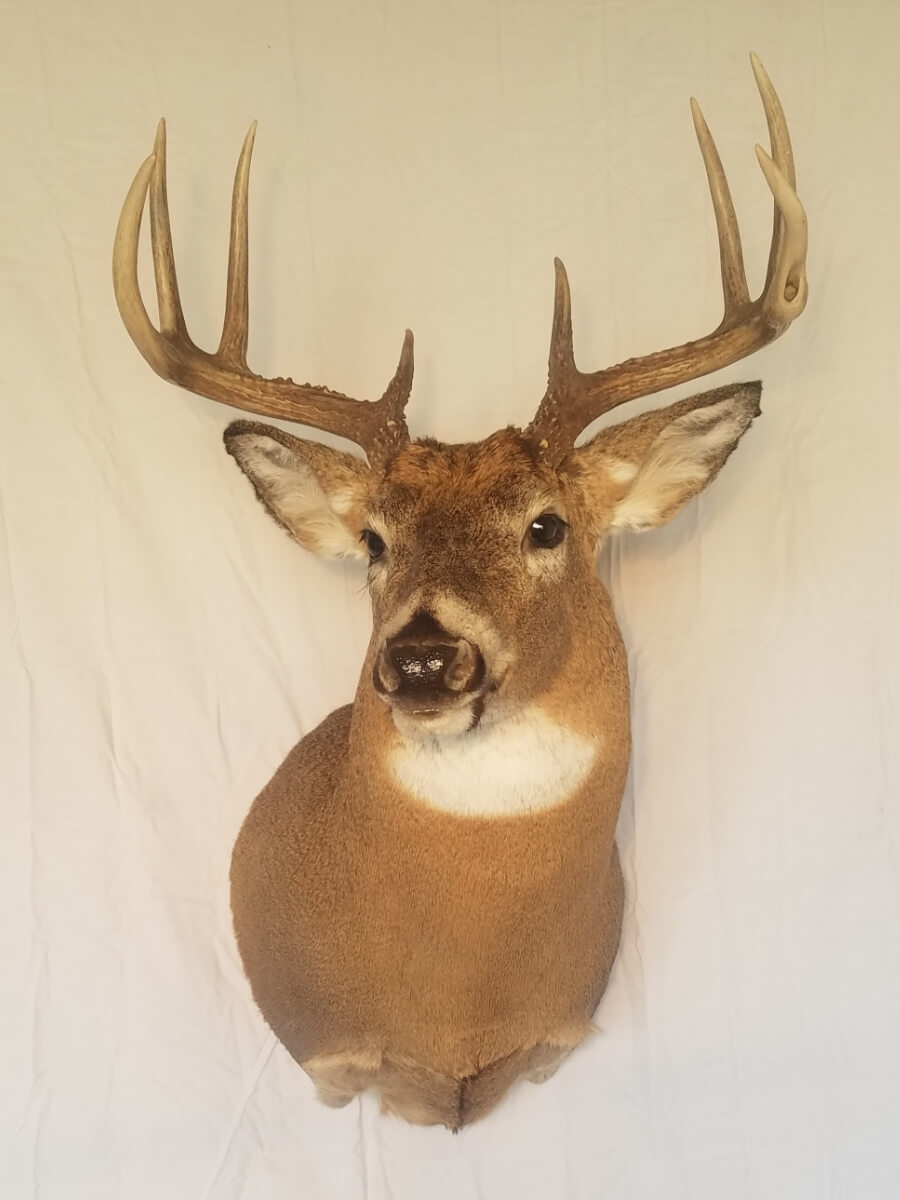 Big game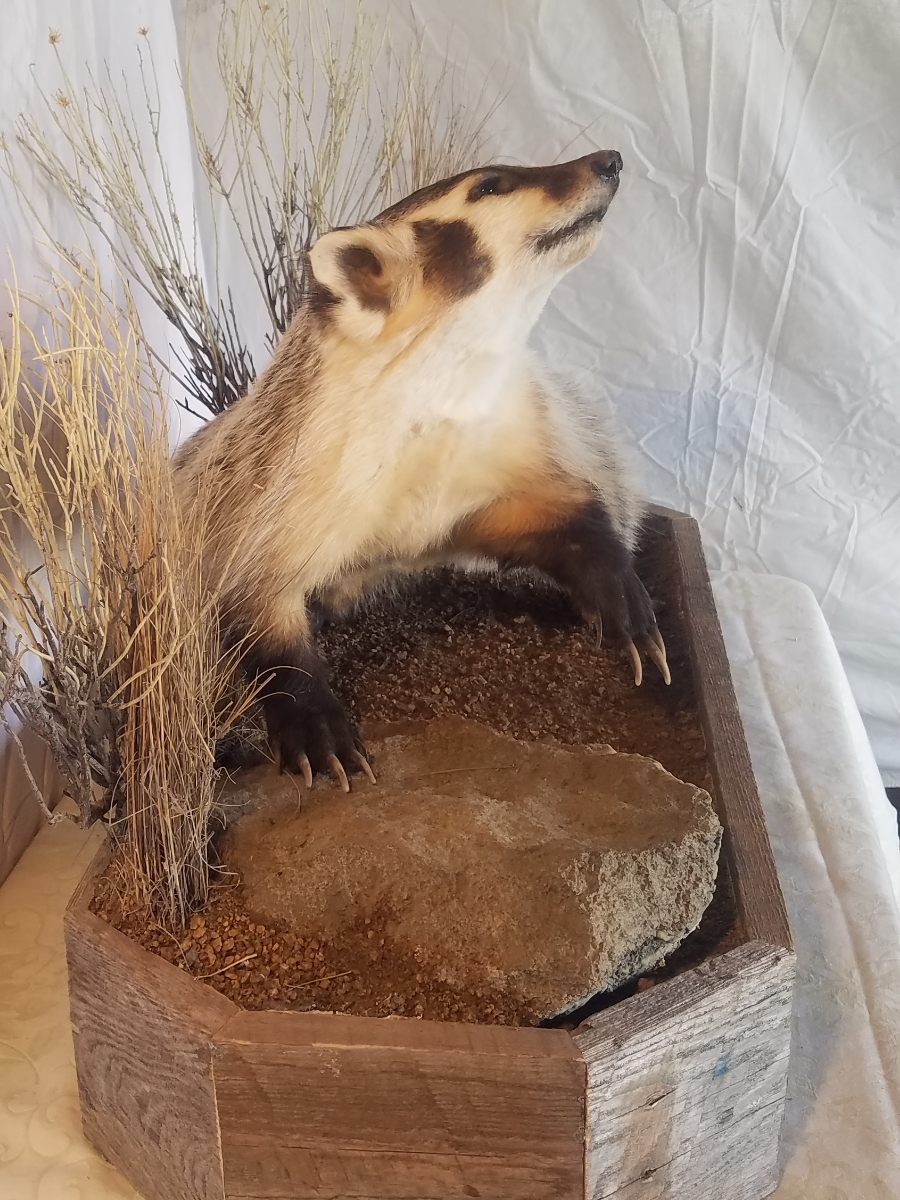 Predetorial animals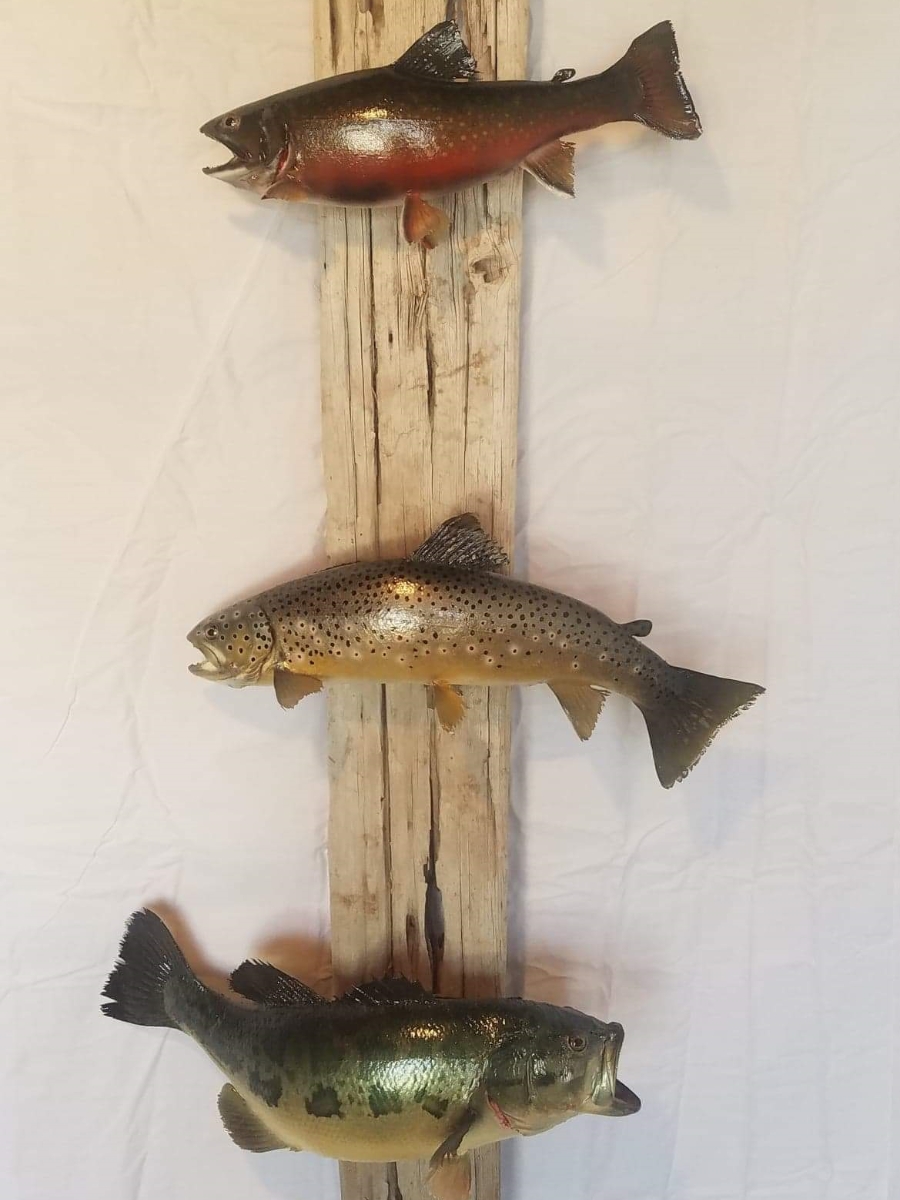 fish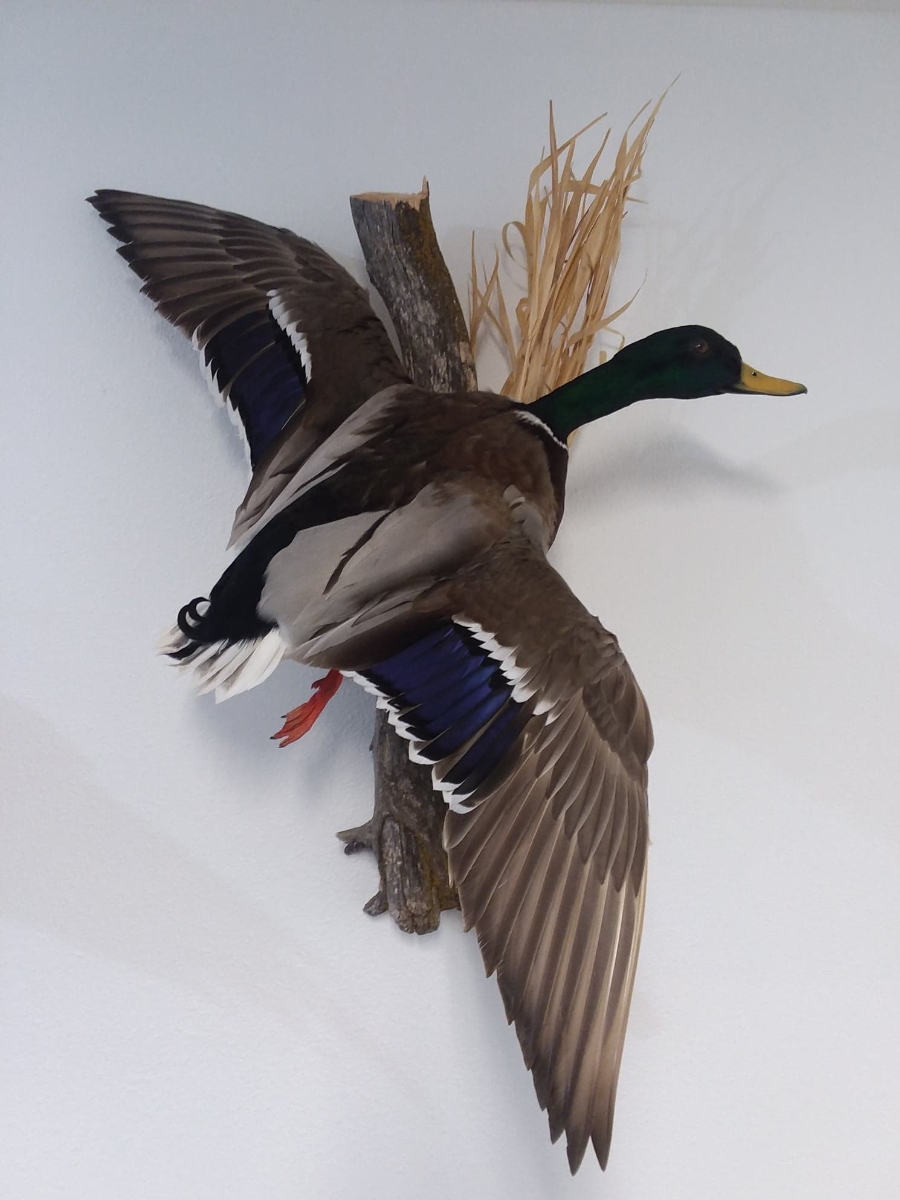 Birds