Shaun was born in Idaho and has been hunting and fishing since a young age with family and friends. He met his wife Kristie, best friend and hunting partner in 1998. Shaun graduated from Caldwell High School in 1999. He then attended the College of Southern Idaho where he got an Associates of Applied Science degree in Cabinet making and woodworking, and a second Technical certificate in Horse Management. In 2002, Shaun received an internship in Kentucky for six months where he worked with thoroughbred race horses in one of Kentucky's finest farms. Lanes End 'Oak Tree". After completion he returned home to Idaho and worked in a cabinet shop for 2 years. Where he built and designed some beautiful cabinets, and furniture. He married his best friend, Kristie, in 2006.
In 2008 Shaun began his apprenticeship to become a Journey Lineman. Along with working on life goals he became a father to his first son Gavin in 2009 and his second son Levi in 2012. Shaun joined the IBEW in 2014 and has traveled to many states including Hawaii, California, Utah, Kansas, and Oregon to name a few, working on various powerline systems. He continues to work locally as a foreman for the local IBEW local 291, while he builds his dream of becoming a full time taxidermist.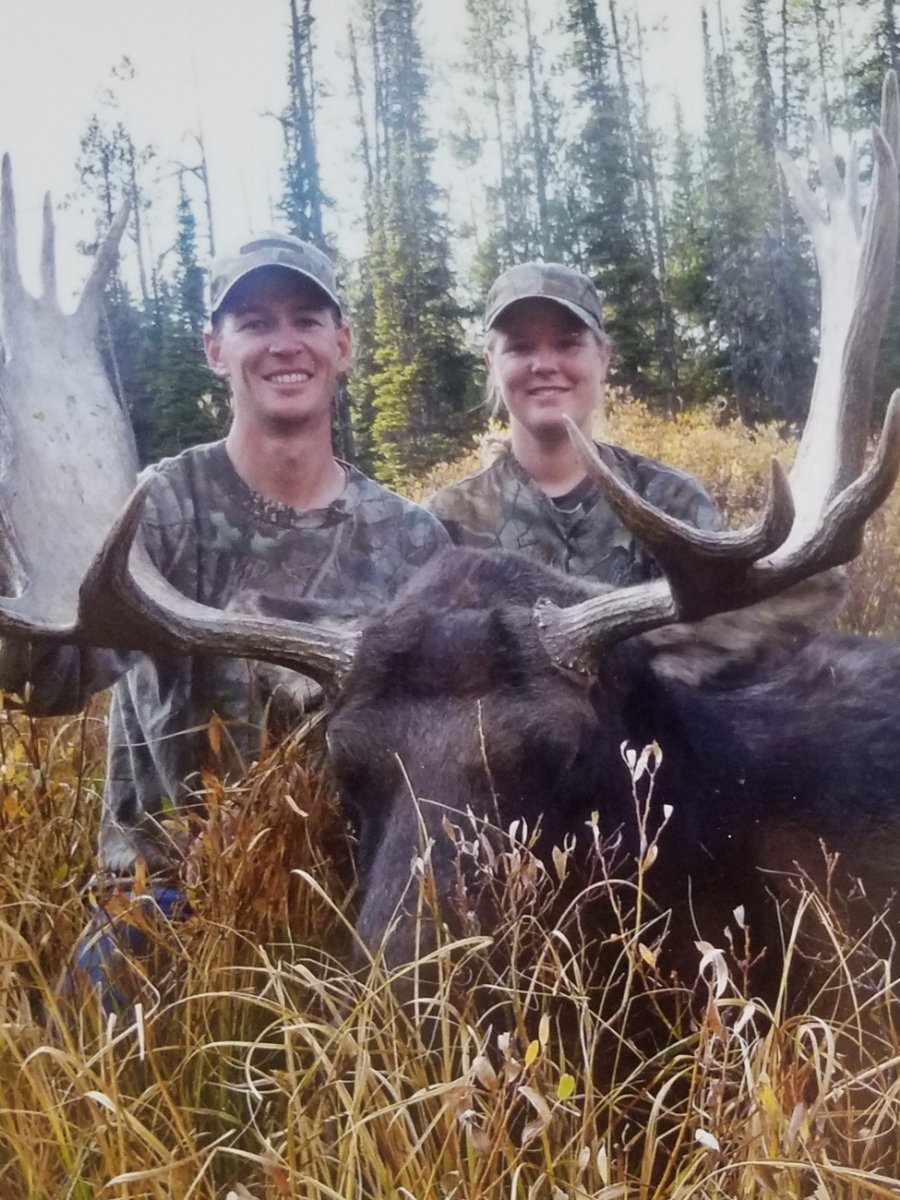 Shaun has always had a love for the outdoors and an interest in wildlife. He enjoys sharing it with his wife Kristie and two boys Gavin and Levi. In January and February of 2020 Shaun attended Montana School of Taxidermy to enlarge his knowledge of mounting specimens for taxidermy. The Courses include:
Big Game: which included 1 whitetail shoulder mount, 2 mule deer shoulder mounts, 1 elk shoulder mount, and a lifesize badger.
Birds: including 1 standing pheasant, 1 flying drake mallard duck, 1 standing hen mallard duck, and 1 flying canadian goose.
Fish: including 1 sided rainbow trout, 1 sided brown trout, 1 sided brook trout, 1 sided large mouth bass, 1 2-sided rainbow trout, and 1 reproduction smallmouth bass.
Habitat: was used for the standing pheasant, the one-sided rainbow trout, the flying and standing mallard ducks, and a base habitat for the lifesize badger.
Shaun opened his taxidermy shop in March of 2020 which allows him to show his artistic ability on shoulder mounts, birds, fish, skulls, and hides. As his business builds, he is updating his shop and knowledge all the time and bringing in lots more work. Soon he will be able to be a full time taxidermist.